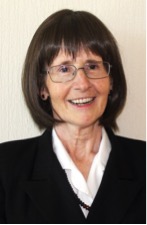 Dr. Marija Strojnik (Scholl)
Is an Investigador Titular E (an academic level above full professor) at the Optics Research Center in Leon, Mexico, and a head of Infrared Laboratory. She is recognized as (Mexican) Researcher Level III, Fellow of OSA and Fellow of SPIE. She organizes a yearly conference in San Diego for SPIE and is a co-organizer of biannual conference for Ronchi Foundation in Italy on infrared. She is a deputy editor of Optics Express and invited lead Editor for Applied Optics on Infrared (June 2018, https://doi.org/10.1364/AO.57.0AITA1). She applies her knowledge of optical sciences, engineering and infrared to solve problems for the benefit of the humanity.
Highest Degree
Ph.D. Optical Sciences, 1979, University of Arizona, Tucson, Arizona, USA; (first woman). (Infrared, Prof W. L. Wolfe).
Notable and Recent Awards